The Prime golf academy presents you the state of the art golf performance center composed of the golf performance studio equipped with the latest golf technologies and 2 sport gyms, allowing to develop and implement individual fitness programs for better optimization of your golf game
Developed specifically to meet individual needs of each player and going far beyond of what you can see, our teaching technology is able to deliver a very precise and complete analysis of your golf game and compare it to the golf swing of professional golf players.
Why guess what you can measure ?
The advantage of the high technology is that it gives reliable scientific measurements of swing mechanics and biomechanics and detects each player particularities.
This helps to avoid the margin of error due to the assumption and subjective interpretation of the coach. Pedagogical discourse between the coach and the student helps to gain confidence and efficiency.
As the logical continuation, our highly qualified golf coaches can built a personalized golf program based on your swing analysis to improve your golf game. Our TPI centified golf coaches will also help you to detect your swing-related phisical limitation and, if needed, to orientate you towards the golf specific fitness program.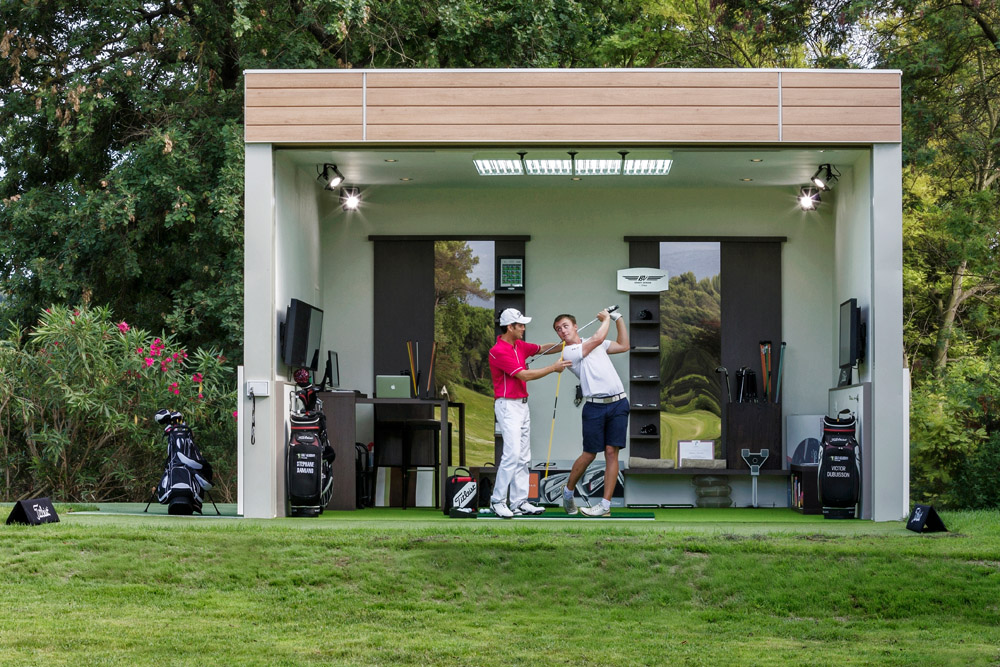 Golf Equipment
Trackman and V1 video analysis
Trackman, a launch monitor for ball's fight and club analysis
Technoswing, force plate to analyze the balance and weight transfer during the swing
SAM PuttLab for putting analysis
Fitness Equipment
2 running machines
2 training bikes
2 bikes éliptiques
Muscle strengthening equipment: abs, back and arms
Kinesis wall
Installation Pilates Cadillac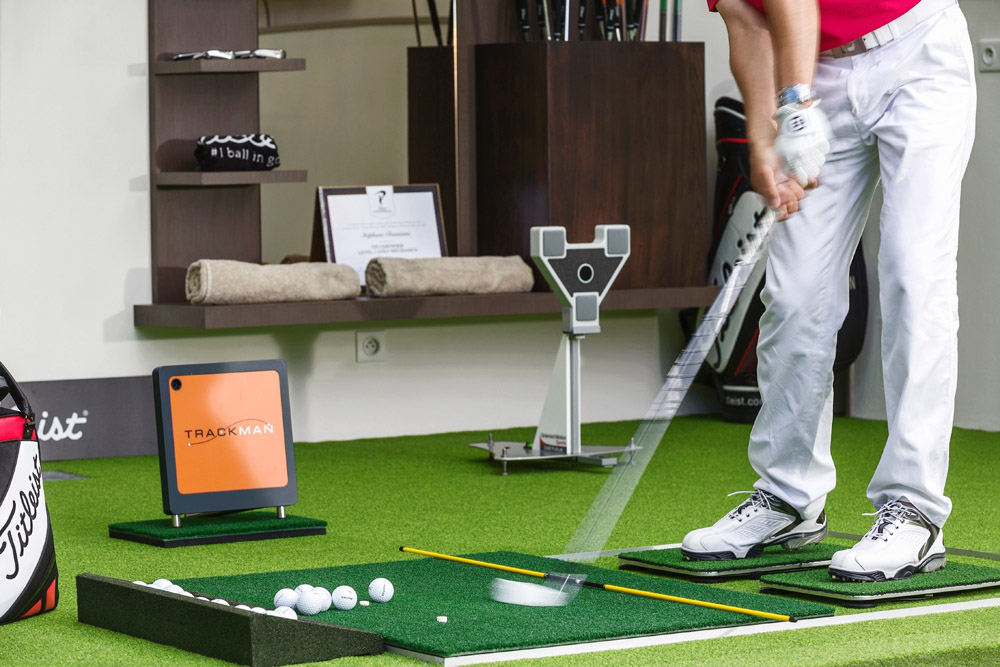 Advantages
Trackman and video analysis: instant feedback of the gap between what you think you do and what you're really doing. A very precise and detailed analysis of you swing patterns that are impossible to see with the human eye or video analysis only.
TechnoSwing - force plate. No regularity and power without good support and a good power transfer! Analysis of static and dynamic balance during the execution of the swing, as the displacement of the center of gravity, weight transfer and force left right / front / rear foot and relief / heavier in respect of a throwing motion rotary.
Detect your physical limitations (TPI tests) to fit your game to your body's abilities and find your own signature swing, and work on a specific fitness program 
Complete personalized report of strength and weakness
Establishment of a personalized working plan: personalized warm-up, corrective swing/trajectory/short game program
Comparison: largest database of professional golf swings and short game analysis to compare your performance (benchmarking)