Intensive Golf & Lifestyle
The Prime Intensive golf program is specially designed for golfers wishing to improve rapidly their golf game while preserving the enjoyable atmosphere of golf holidays. Prime intensive golf experience includes a high level golf tuition oriented to the specific needs of each golfer, application of the latest golf technologies and on-course instruction.
After the golf, chose our Lifestyle options for agreeable pastime in the afternoon or evening or just relax in our luxury golf resort!
From 2 to 4 golfers per group
Video and trackman or force pates analysis in our fully equipped golf performance studio
3 played golf courses with a golf coach per week (green fees 18 holes included at Royal Mougins Golf Club)
Practice balls included
End-of-program aperitif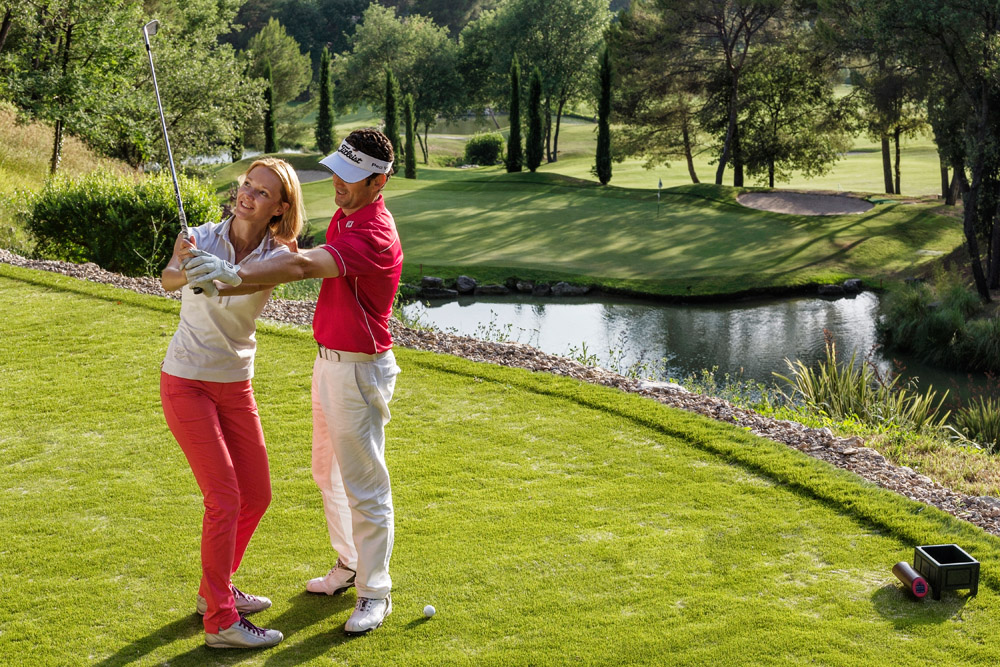 Week Schedule
Day 1
Duration 5h
9.30 - 9.40
9.30 - 11.00
11.00 - 12.00
Program and group members presentation
Full swing analysis: Video and trackman analysts. Establishment of the personalized progression road map
Swing instruction
 
14.00 - 16.00
On course Instruction (9 holes with a coach + 9 holes alone). Shots revision
Day 2
Duration 4h30
9.30 - 9.45
9.45 - 11.15
11.15 - 12.00
Warm up
Short game/putting analysis and instruction.
Long shots instruction (continuation).
 
14.00 - 16.00
On course Instruction (9 holes with a coach + 9 holes alone). Shots revision
Day 3
Duration 2h30
9.30 - 9.45
9.45 - 10.15
10.15 - 12.00
Warm up
Short game/putting analysis and instruction (continuation)
Long Shots (continuation)
 
Afternoon
Choose between our proposed Life Style options or enjoy your free time
Day 4
Duration 4h30
9.30 - 10.00
10.00 - 12.00
Warm up
On course instruction (technical) or all shots revision
 
14.00 - 16.00
On course Instruction (9 holes with a coach + 9 holes alone). Scoring/Strategy
*This program can be slightly modified according to your preferences or coach's considerations
Pricing